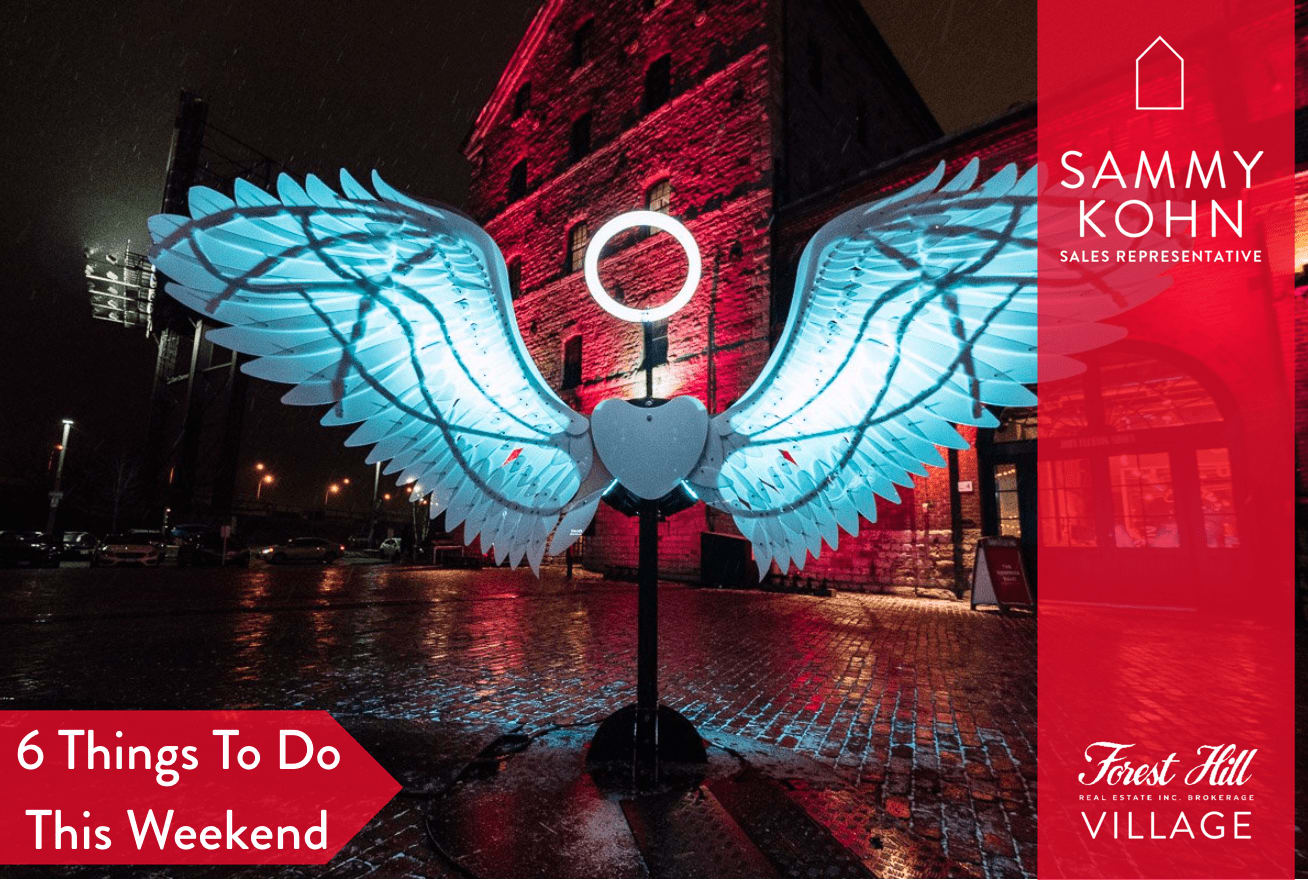 What: For the fourth year in a row, the historic Distillery District will be home to the Toronto Light Fest this winter. Designed to entertain and inspire, the light festival will be taking over the historic area, filling it with light, and becoming one of the largest open-air sculpture galleries in North America, according to organizers.
When: January 17 t0 March 1, 2020
Where: Distillery District
Admission: Free
What: Exclaim's Class of 2020 is a huge multi-city festival and there are two nights of shows this weekend in Toronto. Friday's got Emily Steinwall, Myles Castello, and Nutrients, Ferrari Garden all performing, while Saturday will see Luna Li, Basement Revolver, Ducks Unlimited, Spirit Josh, and Roach.
When: January 17 and 18
Time: Friday, 9:15 pm; Saturday, 8 pm
Where: Monarch Tavern — 12 Clinton Street
Admission: $10.50 each night
Forrest Gump: The IMAX Experience
What: It's the greatest story ever told, about the greatest life ever lived. Forrest Gump is playing on one of the biggest screens in town. Get out and see Forrest, Jenny, Lt. Dan, and of course, Mama.
When: January 17 and 18
Time: 7:30 pm
Where: Cinesphere — 955 Lake Shore Blvd West
Admission: $15, available

online
What: It's a weekend show of some of the funniest and most talented comedic minds in the city and you'll still have time to catch the train home afterwards. After Hours at Comedy Bar is a hilarious institution not to be missed as the venue collects the best local laugh-smiths around.
When: Friday, January 17
Time: 11:30 pm to 1 am
Where: Comedy Bar — 945 Bloor Street West
Admission: $8, available

online
What: DesignTO, formally known as The Toronto Design Offsite Festival, is Canada's largest cultural celebration of design with over 100 free exhibitions, window installations, and events forming Toronto's design week. This is the 10th year of the event.
When: January 17 to 26
Where: Venues throughout the city
Admission: Many events are free, register online
What: Cameron Mackintosh's new production of Andrew Lloyd Webber's The Phantom Of The Opera returns to Toronto as part of its North American Tour. The beloved story is backed by an Orchestra of 52, making it one of the largest productions now on tour.
When: Now until February 2
Where: Princess of Wales Theatre, 300 King Street West
Admission: Tickets available online starting at $59