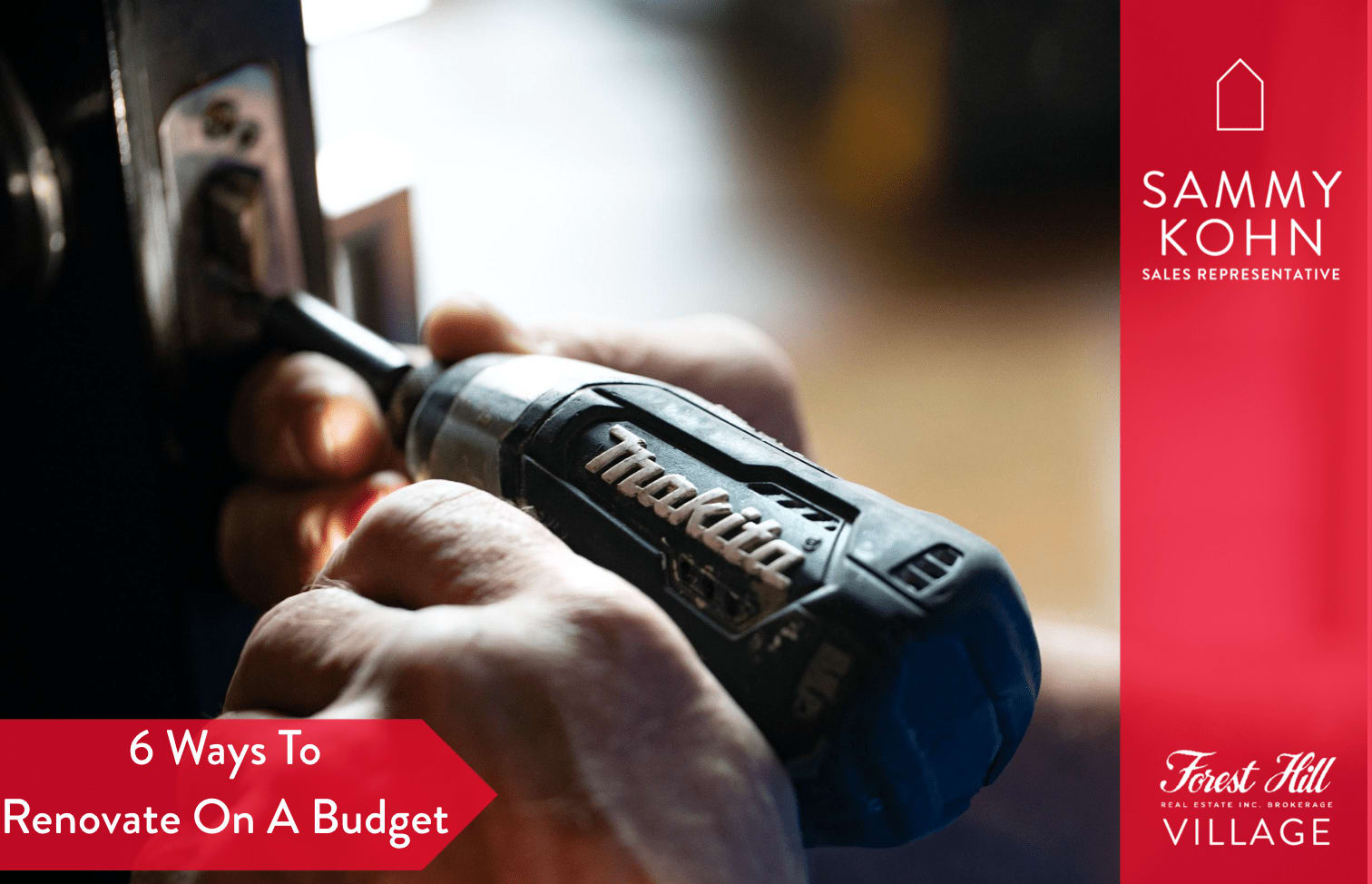 When it comes to home renovation, any budget, no matter how big it seems, can easily get out of control. Nevertheless, that doesn't mean that renovating your home needs to be expensive. Whether your goal is simply to make your home a more comfortable place or you're getting ready to sell, there are many ways to save money while renovating.
Designate Each Dollar in Advance
To make one thing clear right at the start – renovating "on a budget" doesn't mean it'll be very cheap. No renovation is. It simply refers to spending no more than you can truly afford. So, before you start making your renovation wishlist, you need to estimate your budget. But that is just the first step. Real planning begins with splitting the budget into sections so you'll get a clear picture of how much you can spend on any particular part. Only by designating each dollar in advance, you'll be able to price materials and fixtures properly and get a clearer picture of what will fit in your budget and what won't.
Avoid Loans
Loans are the easiest way to get carried away. Taking out a loan makes sense
if you're aiming to sell
and expect the return of the investment which will pay it off upon the sale. But on all other occasions, it's wise to finance the renovation strictly from the money you already have. Carrying around credit card debts and paying interest makes it impossible to plan or stay on top of your budget effectively.
Declutter for a Clear Picture
Simply putting each thing where it belongs will result in your home looking better right away. But the function of decluttering is not purely aesthetic. It will also provide you with a better picture of the overall arrangement of things. This may, in turn, provide you with some easy solutions in the form of simple furniture rearrangement opportunities that can completely transform the space in question.
DIY + Sharing Skills
One of the most effective ways to save on home renovation is to take care of everything you're capable of doing yourself. Of course, this doesn't mean you should tackle big and complicated tasks and end up causing damage and creating additional costs. But there are many easy and small repairs you can start with and your skill level and confidence will certainly build up over time.
Ditch the "I'm not handy" attitude right away
You certainly have some experience and skills if you're even considering something like this, and today there are countless
creative renovation hacks on YouTube
that will boost your skills further. It's all about determination, which is free of charge when compared to having to hire help. Of course, that doesn't mean that help is not an option – find friends with skills you're missing and learn what is necessary from them. This trade doesn't have to be tied strictly to renovation. While they're working on some parts of your home you could run their errands, cook, or babysit.
Not having the required tools shouldn't be an excuse, either. You don't need to buy them – simply rent them from a local hardware store and the return dates of the rental will provide you with additional motivation to get the job done.
Small Changes, Big Impact
To save money, you should focus on changes that will have the biggest impact.
A fresh coat of paint
is the perfect example since it's economical and will quickly enhance, brighten, and update a home. Some big-impact changes such as new furniture and appliances, lighting, or flooring can be a bit pricey but, if they're out of your current reach, certain smaller changes can bring similar results.
Sometimes it's enough to paint the trim instead of the whole house. New curtains or bedspreads in the bedroom or changing the towels and the rug in the bathroom can completely change the look of those rooms. Instead of replacing the cabinets, just swapping the hardware might do the job. Repairing things instead of replacing them can be equally impactful, depending on the material and required time and effort.
Think Twice Before Buying
The prices of renovation materials vary tremendously so you should always compare the prices online and in stores. And don't be impatient – waiting for a sale will result in being able to get the exact thing you want and within your budget. Keep in mind that you're shopping for things that will stay inside your home for quite a while, so there's no need to spend an extra buck on the latest stuff. In a few years' time, nobody will be able to say if an item is from 2020 or 2018.
You should also think about repurposing some items or reusing materials before buying. Even if nothing preexisting in your home can be reused, you can look for such things at building material auctions, salvage yards, and websites that trade, buy, or sell them. When moving, some people need to sell quickly and perfectly good items can be had at a much lower price. In regards to that, you should also think of selling items you don't need before throwing them away as "junk".
As you can see, it all comes down to careful consideration of every aspect concerning the renovation at hand. When planning for your project, time is your friend. These tips may enable you to renovate the entire home at once, but if you prioritize and do the most intensive projects first, starting with one or two rooms, there's much less risk of running into unexpected expenses or regretful decisions. Thanks to Daish Memood.