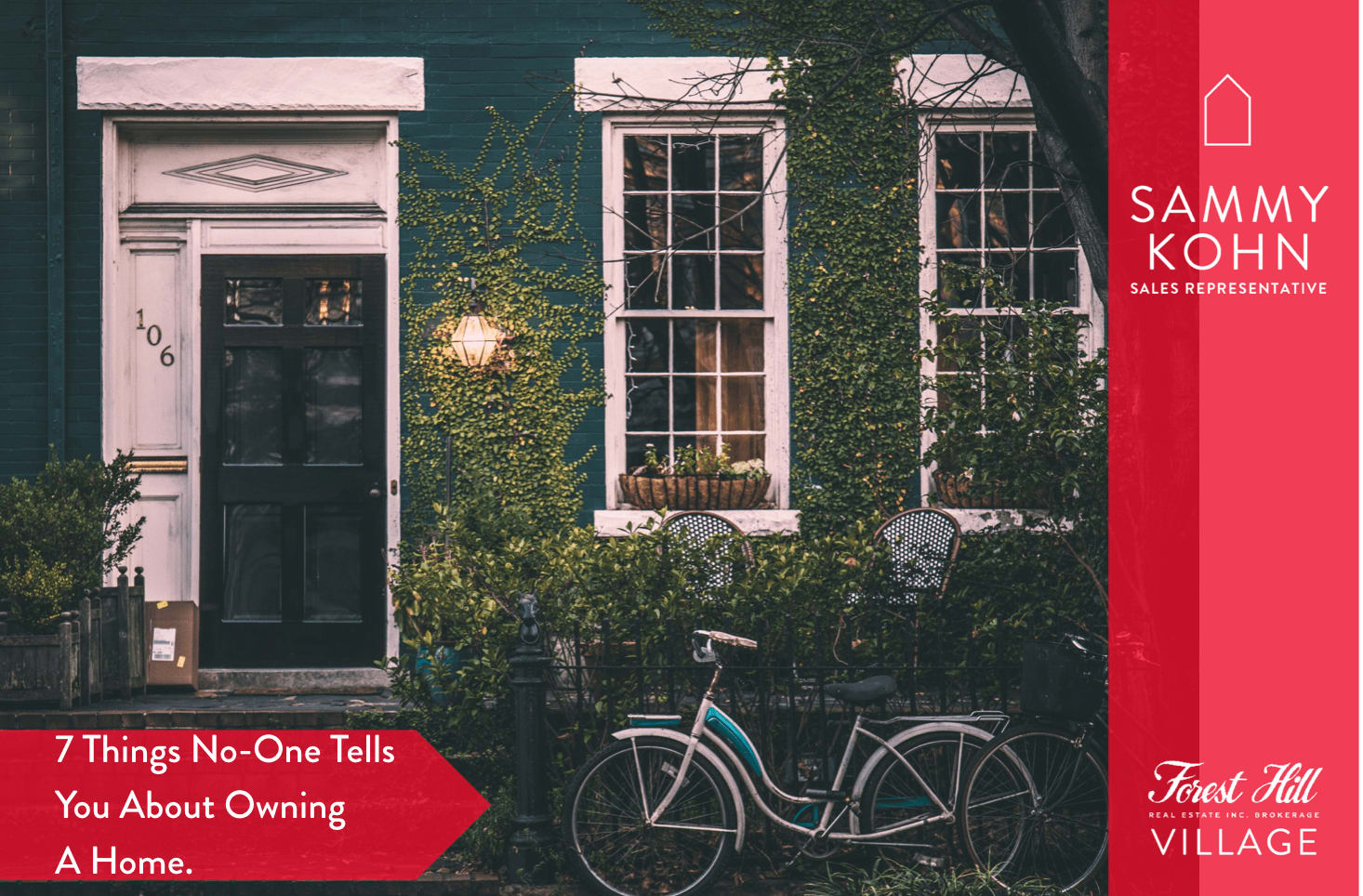 You're a new homeowner! Congratulations! What a huge step you're taking. After searching for the perfect house, it's exciting to finally move and make your house a home. As you work to create this haven for yourself and your family, be aware of all the pieces involved in running a successful home. There may be a few things no one told you about being a homeowner.
Before you own a home, you may have been blissfully unaware of all the maintenance it requires or the extra hoops to jump through. When you were living with your parents, you probably never thought about bills or what to do if the toilet stopped running or how to clean the gutters. And apartment living has perks like lawn care and a number to call when you need maintenance help. When you move into a house, all of those responsibilities fall on you. Don't go into homeownership underprepared. Check out this comprehensive list of things no one tells you about owning your own home.
The house buying experience can be overwhelming at first. Research before you buy and rely on a good real estate agent. Make sure you're staying within a reasonable budget and settling in an area with good schools and community engagement. Home inspections are crucial before you buy, so prepare for that investment. You don't have to say yes to the first deal, take your time with your decision. You'll want to stay in your home for several years, so be sure it's the best option before you buy it.
If you're used to paying rent, a mortgage payment may feel like a step up for you. A home loan will likely be the largest loan you'll ever take out, so you want to be well-informed about the process. Before buying a home, you may not have been concerned about your credit, but this is the most important factor for you to get a good loan. Also know that refinancing your loan down the line may be a good investment once you're settled in your home.
Now that you have a beautiful home, you want to ensure it in case of property damage or natural disasters. Finding the best home insurance means considering what to insure and who to trust with your home insurance policy. Feel free to shop around and home insurance compare. Certain sites can help you calculate the value of your home and its contents and compare the best insurance rates and type of coverage for you. Buying a new home already comes with a ton of expenses, so comparing home and contents insurance with Iselect can guarantee you're protected at the best rate without ripping you off.
You'll need to inspect your home before you purchase it, and certain inspections need to be done annually as well. No one tells you about HVAC inspections, the need to replace your sump pump, or even checking your roof for damage from natural disasters. Luckily, there are experts in these fields. Rely on an air conditioning inspection from top-rated companies that cover a wide range of issues. Having a good relationship with inspectors and AC technicians will ease your mind whenever an issue arises.
It's only natural to want to make your home your own right when you move in. Not everyone tells you that it's actually better to wait on big renovations. Live in the house for a while to gauge practicality. You'll be able to better see and solve small kinks and problems after you've lived in the location.
Before becoming a homeowner, you've never had to deal with a Homeowners' Association (HOA). HOAs set rules to maintain the value of properties within your subdivision and provide neighborhood activities and amenities. You may not be prepared for the rules about lawn maintenance or what flags you can or cannot wave out your window, so be aware that owning a home comes with an HOA and a set of standards.
As a homeowner, there are basic maintenance skills you'll need to acquire. Calling a contractor or plumber costs money, so try and save for the major problems by taking care of the regular maintenance on your own. Learn how to change lightbulbs, unclog a sink, hang items on the walls, and fix a tripped wire. Covering basic maintenance at your own home will be a learn-as-you-go situation so be prepared. Thanks for Xavier Castellano