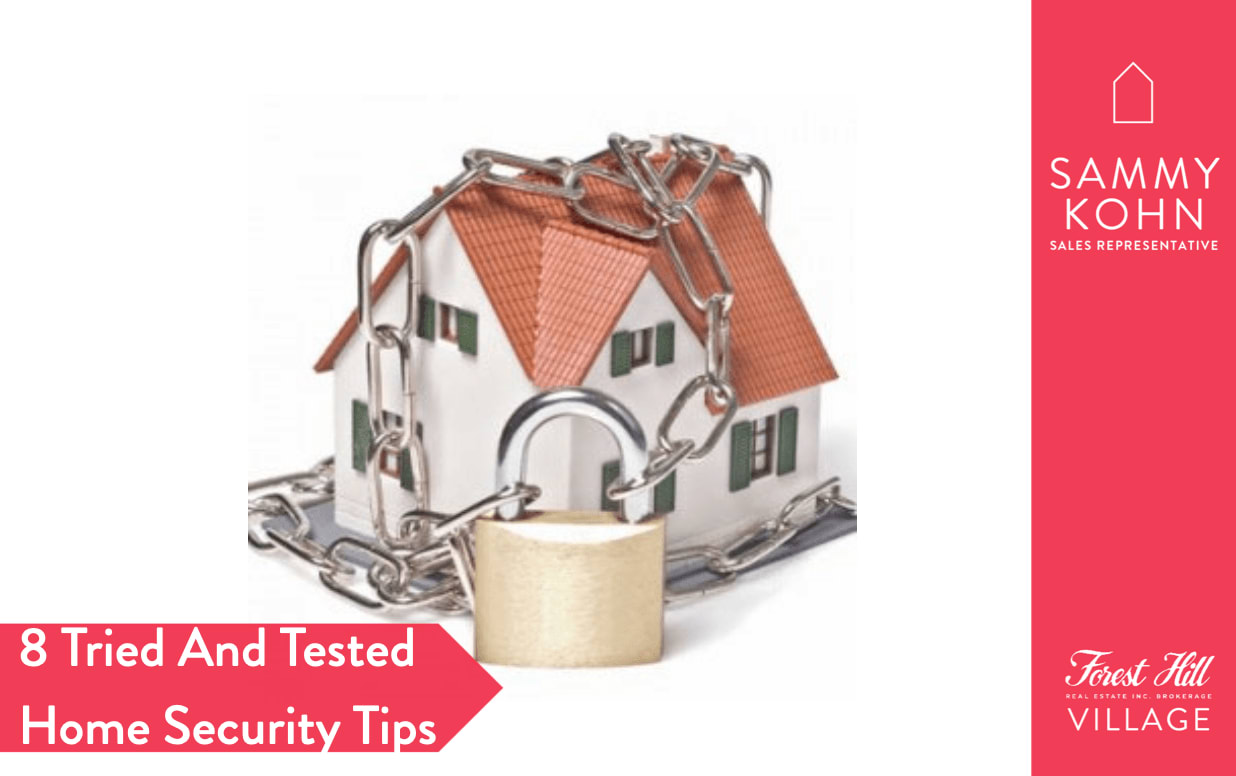 If your house is insured, you will need to make sure that it is secured. In fact, making sure that your home has top security to ensure that your home policy remains valid. In this post, we are giving you the tried-and-tested home security tips that you can make use of. Read on.

Protecting Your Home
Each year, a high number of burglaries is recorded all over the country. Therefore, it's important that you take some measures in order to protect your home. That way, you'll be able to claim back for the cost of replacing anything in your home, or repairing it, in case there's a burglary or any other event.

1. Always Set Your Alarm
An alarm system is vital for the security of your home. This is because it adds an extra layer of security, which can help reduce burglaries. At the same time, it's also very important that your alarm is activated. That means each time you leave the house, or at night, your alarm should be set. We suggest that if you have a habit of forgetting, you set a reminder.

2. Make Sure Your Locks are Updated
There are numerous approved locks that you can invest in. These ensure that your home is safe from burglars. We highly recommend that you get modern locks fitted by a professional. If you're not sure, make sure you seek the help of a locksmith to help you with choosing, as well as installing the perfect locks.

3. Secure All Windows
It's important that you always lock your windows when you leave the house or at night. Leaving your windows open can make your house easily accessible to burglars. While at it, ensure that your windows are in top condition.

4. Ensure Your Valuables are Hidden
All of your gadgets, car keys, jewelry, as well as other valuables should be hidden away as these attract thieves. If you can, we suggest that you actually invest in a safe that is approved by a locksmith..

5. Store Keys Away From Common Hiding Places
There are common hiding places that burglars know of. These include under plant pots, under the doormat, and more. Because of that, you should ensure that you avoid these common places. In addition, it's really important that you never leave your keys near your windows as that makes them easily accessible. If your keys are located in close proximity to windows, burglars can easily fish them out.

6. Smart Lighting is the Way to Go
Burglars always want to operate discreetly. That is the reason why they operate in darkness most of the time so that they are not seen. Therefore, it makes a lot of sense for you to install motion-sensor lighting. In the case that anybody moves near the lights, they will automatically switch on, which keeps the burglars away. You may also want to consider automated low-energy lighting. These lights come on at intervals. That way, it will seem like your house is occupied even when you are away, which does a good job scaring off any burglars.

7. When You are Away, Don't Make it Obvious
Being away from your home and making it obvious to everyone can have detrimental effects. In fact, it becomes a whole lot easier for your house to be attacked by burglars if they know you're not around. The best way to go about it is to make sure that you do not post about your absence on social media. On top of that, make sure that you cancel any subscriptions that you might have. This includes things like newspapers or milk deliveries. You definitely do not want those things piling up outside your house as it makes it obvious to everyone that you're not around. We also suggest that you get a loved one to constantly check on your home when you're away.

8. Check Your Security on a Regular Basis
Each time that you install new security systems, you should note that sometimes they don't operate is they should. Because of that, it's critical that you always check your smart lighting or alarm systems. In fact, you should check them annually in order to make sure that they are up-to-date. Of course, you can check these things yourself, but seeking the help of a professional is the best way to go about it. This is because professionals will undertake an assessment that is more thorough.

Conclusion
The home security tips that are listed in this article have been tried and tested by industry professionals. Therefore, we guarantee that following them will ensure that your home is secured all the time. Thanks to Samuel John