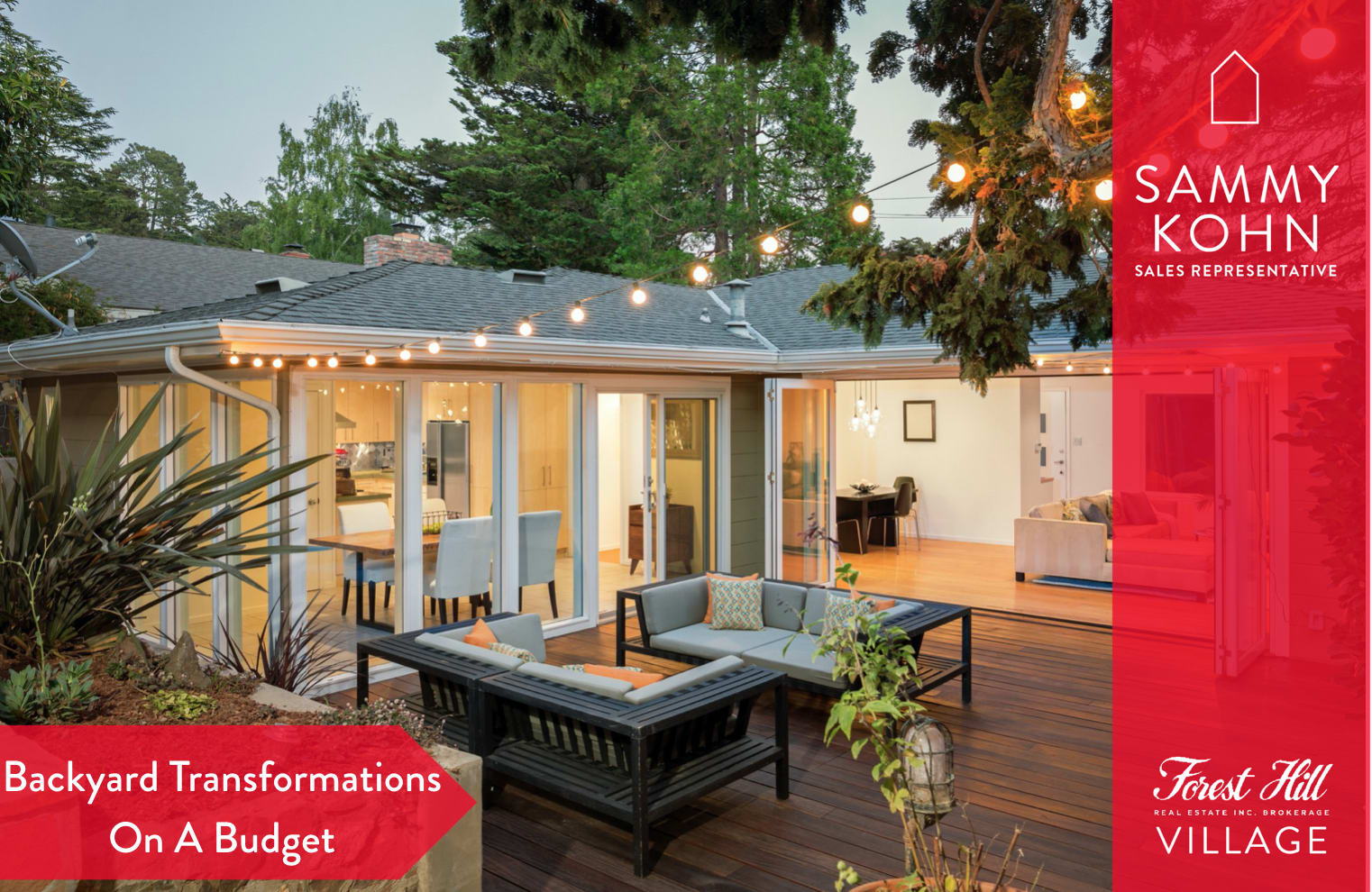 Looking to do some backyard transformations on a budget? Check out this useful guide filled with tips and tricks to help you do just that!
Are you looking for ways to transform your backyard before the summer? Are you looking for budget-friendly ways to make a change?
Giving your yard a glow-up with limited funds can be difficult, but there are ways that you can make your oasis stand out without breaking the bank.
Here are a few easy ways you can execute backyard transformations on a budget.
Add Some Shade
Adding shade is a great way to transform your backyard and protect yourself and your family from the sun. Putting up a trellis is one way to add some shade to your yard, and you can also use it to grow some amazing plants! Or, you can put up a tent to keep the shade in place throughout the day.
Putting up a structure to keep harmful rays away is both a stylish and health-conscious way to upgrade the appearance of your backyard quickly and easily.
Make a Path
Creating a walkway to divide your backyard can help take your backyard to the next level. Using easy materials, like
interlocking rubber pavers
, is super simple and can totally transform the look of your yard. You can also plant flowers along the path to give your new walkway some real class.
Or, you can have your path lead from your door to a nice seating area for maximum design skills. Adding a path can streamline the way your yard looks, and it's pretty easy to execute!
Reduce, Reuse, Recycle
You can reuse old items in your house to help redesign your backyard. That way, you'll help protect the environment and save money as you revamp your space!
You can use old drawers to create planters, a bike that's been outgrown as part of a trellis, or a plank and barrels to create a new table to lounge around. You can even do more difficult projects, like using containers to make bird feeders, turning tin cans into flowerpots, or turning discarded bricks and ladders to put together the perfect upcycled bench.
Recycling old items from your home is a super cheap way to make your backyard feel like brand new!
Start a Fire
If you live in a region where it's safe to do so, installing a bonfire pit is one way to upgrade your backyard while making a new way for you and your family to spend time together this summer.
You can roast marshmallows and tell spooky stories, and relive the good old days at summer camp. Truly, installing a great firepit is a wonderful and fun way to spice up your backyard.
Backyard Transformations on a Budget Is a Breeze
It's pretty easy to do backyard transformations on a budget. Just be creative and figure out what exactly you're looking for in a backyard makeover.
Be sure that you're set up with a plan before you start your renovation so that you don't end up running out of money, time, or patience when you're partway through your project! Thanks to Michael John.