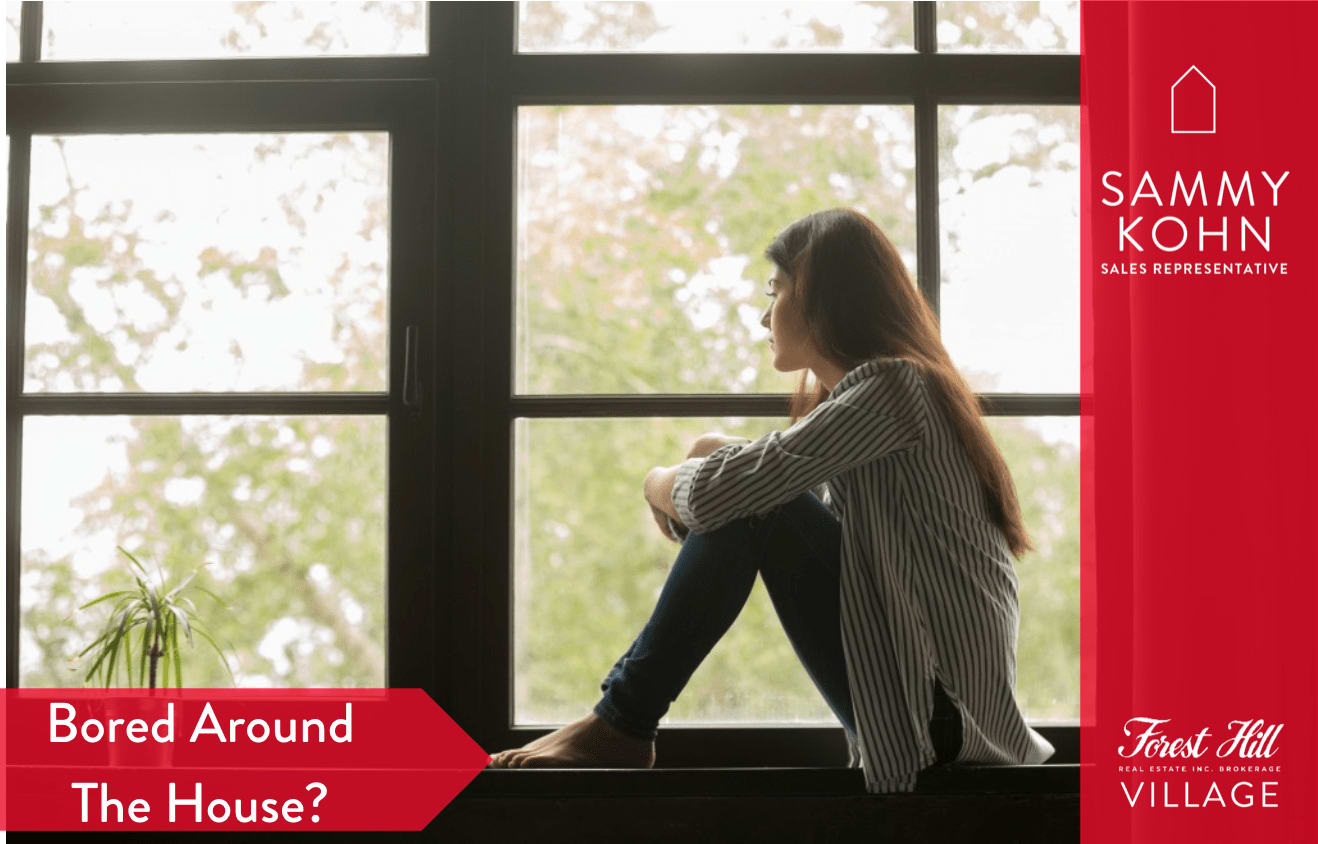 Bored Around the House these Days? 5 Things to Get Rid of!
5 Things to Toss to Make You Feel Better
Getting rid of clutter is something that most people do before they put their homes on the market. The rest of the time, we live in chaos and work around the mess, How sad that we get our homes ready for strangers, but don't extend the same courtesy of neatness to ourselves and our families.
Cleaning is not something that most of us enjoy, or associate with happiness, but studies are increasingly showing that it does affect your mood and your stress. Unfortunately, most of us simply don't have the time to dedicate to regular, deep cleaning of our homes. It's also difficult to motivate yourself to clean after a long day, no matter what your job, especially when tasks build up and take a long period of time to complete. But, the mess does cause stress, and cleaning reduces it.
While we are still sheltering in place for long periods and wondering what to do with our time, perhaps this is the moment to pick a part of your home and declutter it - not because you are selling but because you want some order in your life! Heavens knows - there has been very little order in our lives since early March! Pick an area and get rid of a few things there. It can be a small but important step toward a more appealing home. Here are some items you can cut down on.
1. Cleaning Supplies
The cabinet under the sink is a gathering space for polishes, waxes, cleaners, and tools that are collecting dust. Get rid of anything you don't use, and be sure to dispose of chemical-based cleaners safely. You know that dusting tool you bought because an infomercial made it seem like a miracle cleaning product? If it's in the back of your cabinet, forgotten and neglected, toss it. After you've thrown out the excess items, clean out the cabinet itself and organize the remaining contents. I am amazed by how much Windex I have under my sink and in my laundry room! Was I expecting to be in a mud storm?
2. Grooming Products
How many lotions and gels does one household need? All bathrooms seem to have dozens of bottles that haven't been opened in years. Go through everything and throw out what you don't use on a regular basis. Also, throw out old makeup and bottles that are nearly empty. Makeup can spoil and be bad for your skin. Clean the items you are keeping and place them neatly in your medicine cabinet.
3. Medicines
This is actually important for reasons other than distressing. Unneeded prescriptions can be dangerous, and out-of-date medications often lose their effectiveness. Disposing of medications safely is of vital importance. Many towns have "take-back" programs that collect unused medicines. If that's not an option, the FDA recommends mixing medicines with dirt, kitty litter, or coffee grounds and placing the mixture in a sealed plastic bag before throwing it in the garbage. Also, scratch out personal information on bottle labels. Imagine how you will feel when you look in your medicine cabinet and you can actually find what you are looking for!
4. Mugs
All those coffee and tea mugs you've collected over the years can make your kitchen cabinets seem messy. Get rid of the mugs you don't need—have a yard sale or donate them to your office, a thrift store, or a local senior center.
5. Magazines
Let's face it, you're never going to read those 10-year-old copies of National Geographic or Sports Illustrated. A few magazines that are well displayed on a coffee table can be a nice touch, but if you have back issues of your favorite periodicals piled up, it's time to get rid of them. The news in them is old anyway. My cousin's wife paid so much money to move her old magazines to Florida when they relocated! Magazines are heavy! and you can anything you might want - recipes, decorating tips, and more - online - and it's up to date!
So - take some time today and attack a part of your home to declutter! Decluttering creates a sense of confidence in yourself - that you set yourself a task and you get it. You will feel energized by your success! And who knows- you might even find a missing treasure or cherished item that you thought you had lost but was merely hiding!