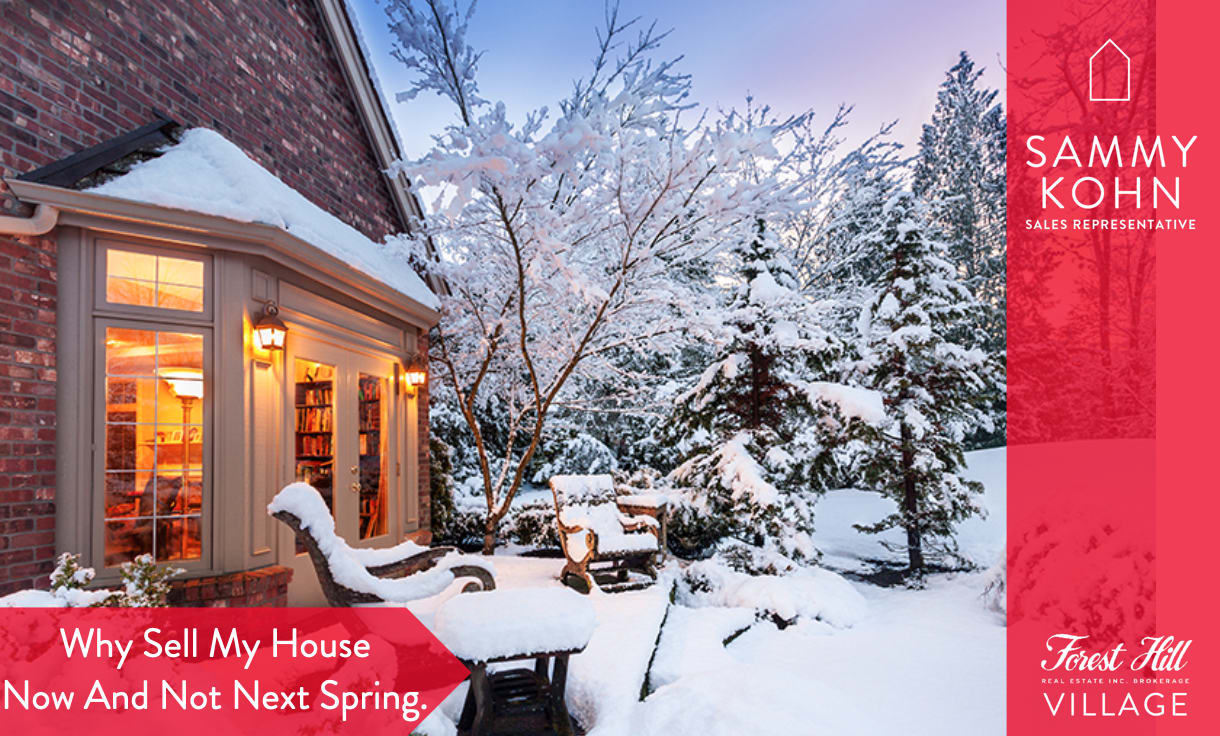 As we move toward the end of the year, some would-be home sellers assume they've missed their selling opportunity. Generally, winter isn't perceived by some people as one of the best times to sell a home, so many potential home sellers think they now need to wait until spring to list their home. In addition, we hear from many people who think they need to wait until the pandemic gets better before listing. Neither of these assumptions is true! It is still a good time to list your house and you can still do it safely, despite COVID. Here are a few facts to put your mind at ease.
Why Now is a Good Time to Sell
Two words: seller's market. Demand is HIGH and inventory is low. This means now is the time for you to sell your home and close the deal on your terms. Real estate is not a certain business, so it's possible your home will not be worth as much in the spring. Plus, high equity means now is a great time to move up, or, cash out if you've been thinking about downsizing.
Demand is only going to increase, but there is no guarantee mortgage rates will continue to drop. So it's smart for sellers to capitalize on this moment now and act sooner rather than later.
How to Safely Sell Your Home
Real estate as an industry is always evolving. During the current pandemic, the industry has really risen to the occasion and changed for the better. Real estate agents are focused on helping people continue their lives and creating smooth transactions. Here are two ways real estate agents are helping to ensure your safety during the pandemic.
1. Technology
Technology has never been more important in our industry. Many agents are utilizing technology to help clients buy and sell homes with as person-to-person interaction as possible. I for one have really doubled down on my online presence. I conduct almost all of my client calls via Zoom and host virtual open houses for all of my listings. In addition, we continue to provide high-quality photos, professional videos, and virtual tours for every listing I have.
2. Safe Showings
Even when leveraging technology, some people will want to see your home in person. However, current guidelines ensure only serious buyers can actually enter your home. Here are a few of the ways I am keeping my clients safe:
Requiring all home visitors to wear masks
Providing hand sanitizer and gloves when potential buyers arrive for any showings
Limiting the number of people in the home at any one time, and requiring preapprovals and signed entry advisory disclosures prior to access
Opening doors before anyone else enters the home
Sanitizing high-touch areas between showings
Trust Your Agent
Now more than ever, it is important to be comfortable with your agent. A true trusted advisor can help you safely sell your home even during a pandemic! This trust is especially important if you're in a position where you need to sell your house sooner rather than later. Thanks to Shannon Jones